Elumen8 kudos
cm150
isolution imove
350 beam
isolution 90s
rgb wash
Product Features:
40-input channel, 25-bus digital mixing console for Studio and Live application

32 MIDAS-designed, fully programmable mic preamps for audiophile sound quality

25 Fully automated motorized 100 mm faders allow for instant overview, powerful scene management and DAW control

16 XLR outputs plus 6 additional line in/outputs, 2 phones connectors and a talkback section with integrated or external mic

32 x 32 channel USB 2.0 audio interface, with DAW remote control emulating HUI and Mackie Control

iPad* and iPhone* apps for professional remote operation available free of charge

Virtual FX rack featuring 8 true-stereo FX slots
Product Features:
The two powered ZLX models cut through the competition with the most complete and innovative package of features in their class - all of which work together to make it quicker and easier than ever to take control of your sound, whatever the show.

LCD display and unique single-knob DSP control with presets – quickly optimize ZLX to suit your performance style and space

Input level meters and independent amplifier control- ensure optimal gain structure in seconds

EV-engineered components matched with a custom-built 1000-W Class-D amplifier for best-in-class sound

Lightweight, super-durable composite construction with unique hi/lo grip design for effortless pole mounting and portability

Patented split-baffle design for superior driver time alignment and enhanced sonic impact and intelligibility

See more at: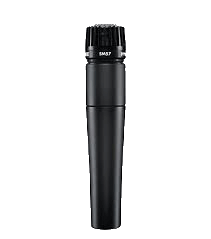 AKG D112
SHURE SM BETA 58
SHURE SM58
SHURE SM57
sennheiser e604
AKG 414
ULTRA-DI mono
ultra-di stereo
sennheiser e906
sennheiser e901
shure beta b52
sennheiser e904
sennheiser e609
shure beta 57a
klark teknik dn100
klark teknik dn200
Product Features:
MAX15 is a 2-way passively crossed over loudspeaker with a 15" LF driver and a coaxially mounted 2" exit HF compression driver. Although the HF and LF drivers have separate magnet structures, the d&b design to couple the high frequency horn throat to the low frequency diaphragm creates a 80° radial mid/high horn. This exhibits a slightly increased directivity at higher frequencies, but has a remarkably similar dispersion performance to that of a constant directivity horn. The inherent time alignment of this topology is a close approximation to the ideal acoustic point source. MAX15 may also be used in its 2-Way Active mode to increase the headroom, particularly in the high frequency range.
Product Features:
Live performance and studio recording digital console with up to 40 simultaneous input channels

32 award-winning MIDAS microphone preamplifiers

25 time-aligned and phase-coherent mix buses

AES50 networking allows up to 96 inputs and 96 outputs

Open architecture allows for future 96 kHz operation

192 kHz ADC and DAC converters for outstanding audio performance
q-subs
analog
splitter
d6
d12